For your hen & stag party and more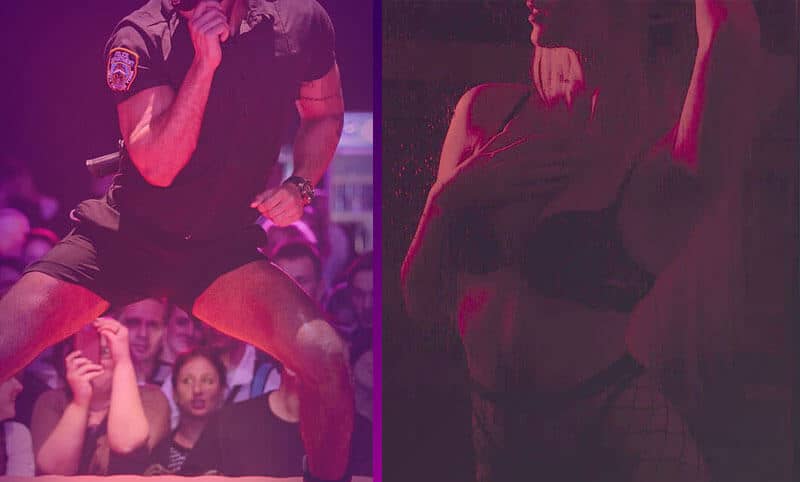 HOW TO BOOK SURPRISE STRIPPERS
Tired of searching for strippers in Ireland? Surprise strippers are the best idea for your party. We can explain to you how to book a stripper in Ireland without getting a headache. The best season for fishing and hen and Stag parties is summer. The Irish Summer doesn't get everybody down to the beach. But it does get everybody to something better. The beer gardens. And you will need strippers for the party. So in order to get your strippers at the right price and quality, follow our simple instructions.
1. Check out our services
We have a good mix of services that we provide for Hen Parties Ireland, Stag Parties Ireland but we're not limited to that: Birthday parties or any kind of party. Checkout the website for more information.
2. Get in touch
Are you the shy kind ? So why not sent us a contact form and we will contact you back straight way. Click on the WhatsApp / links. We have professional agents that will not only book for you the right performer but will discuss all the details of your banging party with you.
3. Let's choose your surprise stripper
We will advices you on the hottest things to do on your party. We also book activities, live drawing classes and.. the list is long. And you can slot your surprise stripper anytime of the day.
Then… provide you with the list of performers available in your area. We cover the whole Ireland, by the way. We are where you are.
Also, we book a venue for your surprise stripper performance at no extra cost. We live by the night and have a long list of contacts in bars, clubs, beaty salons and more.
Of course, we discuss with the the perfect scenario for your surprise stripper in Ireland. French Maid or Dominatrix? Policeman or Dancing Gorilla. We have original act professionally choreographed that aim to fit the style of your party and turbo boost the fun factor!
4. Get the money bit right
We take a minor deposit to cover for travelling costs and incidental. You can do it online, or call us at 086 125 7264 for alternative methods of payment… but we don't do IOU :).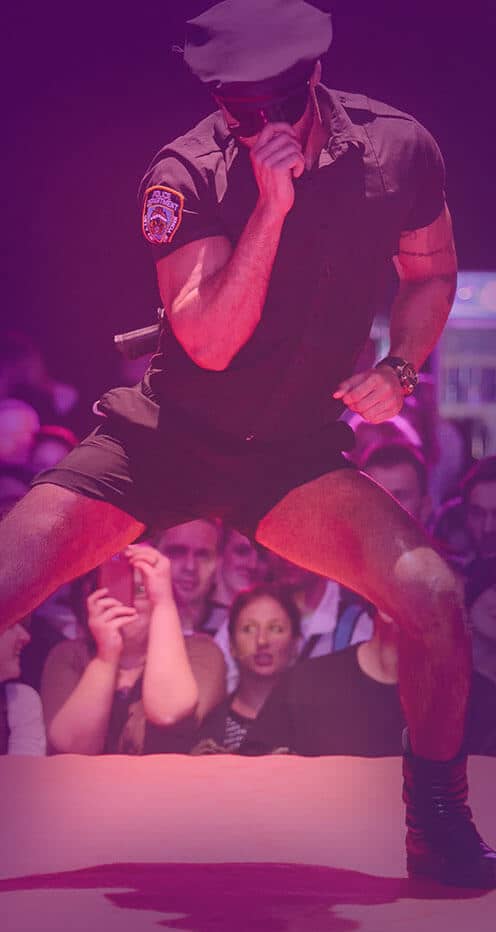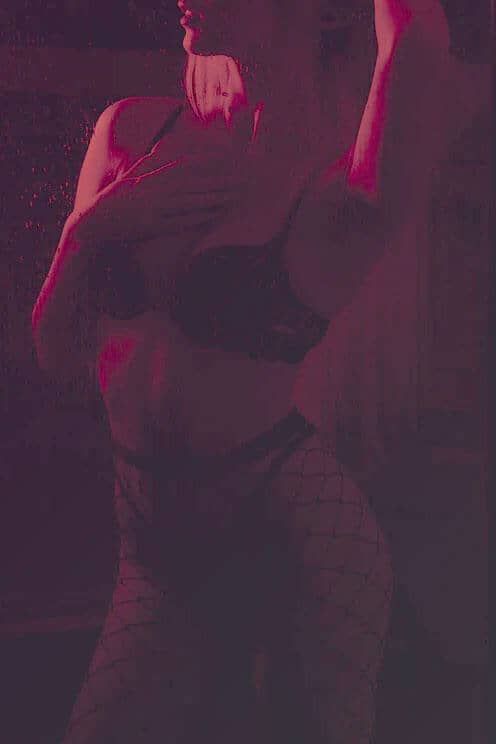 Important notes
If you want to leave a lasting memory to someone you make sure it is a surprise. As well as that you make sure that it is not something that will make them keep a grudge against you. So choose your performer carefully.
Think of your friends special needs. What is she or he into. You can always consult their partner if they are open minded. Make sure that all the boys or the girls in the hen or stag party are in. You would hate to deal with a moaner when the rest of you are having fun. Decide carefully on the Full Monty or Fully nude show. Take into account people's sensitivities. If you think that the sausage roll is a bit too much. Or if you think that a baby oiled exotic dancers would cause a stir in the crowd….. Well just make to skip the baby oil. All our dancers shine without any extra lubrication. And make sure to laugh. Laughter heals broken hearts 😉
For us, customer satisfaction is one of the most important aspects that we guide our business solutions by.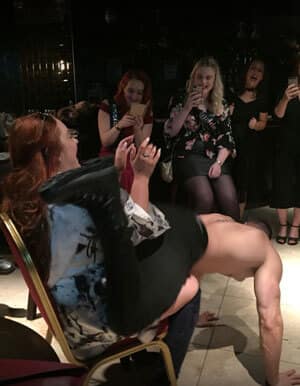 "Organised a stripper for a friends hen party and would highly recommend stripper.ie.. Simon was so helpful in the organising of it and Mario was excellent on the night… such good fun thanks for all your help."
LOOKING FOR THE BEST STRIPPERS?
Call us now and let's talk about your party! The best party!